POLLUTION MAPPING
CITIZEN SCIENCE PROJECT
A problem cannot be solved until it is fully understood.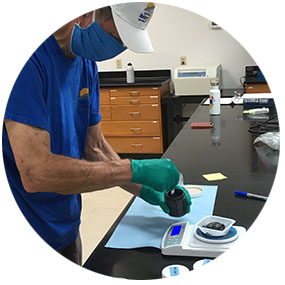 The reduced biodiversity, decreased quality of life, and economic threat that affect all of us along the Indian River Lagoon cannot be attributed to a single cause.
ORCA has worked for the past 13 years to develop methods needed to assess and monitor the lagoon in an effort to understand its problems. We are now ready to leverage the work we are doing by training Citizen Scientists. Our cornerstone Citizen Science program will be transformative in two ways; 1) it will provide the robust on-going monitoring data needed to initiate effective conservation actions, and 2) it will provide a growing number of students with real-world science and leadership experience needed for their success in the 21st century.
Pollution Mapping Citizen Scientists will be trained to perform the same monitoring methods used by ORCA Scientists, and will "adopt" a site within the Indian River Lagoon, or in any water body that influences the health of the lagoon, to test seasonally. Teams of Citizen Scientists will work in the field and laboratory to collect and analyze samples. Commitment can range from simple water quality monitoring to performing the complete array of analyses completed by ORCA Scientists for our pollution mapping projects.
Fill out this form to get involved as a Citizen Scientist.